Generous donations from individuals, foundations, and partner organizations make the work of Humane Prison Hospice Project possible.
Our individual donors are numerous and not listed here, but these are the key foundations and organizations that support our work:
California Department of Corrections and Rehabilitation

Commonweal
Our fiscal sponsor, and through which Humane Prison Hospice Project has 501(c)3 status
commonweal.org
Compassion & Choices

Dune Road Foundation through Rockefeller Philanthropy Advisors

Elisabeth Kübler-Ross Foundation
INELDA

John and Wauna Harman Foundation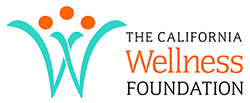 The California Wellness Foundation

Tides
Humane Prison Hospice Project depends on partnerships of many kinds.
We are seeking:
Funding partners
Experienced facilitators who have hospice experience
Organizations that can gather 50+ people for virtual showings of "Prison Terminal" and a panel discussion with our team members
Begin a conversation with [email protected] about how you can help advance our work.
Our special thanks go to The Last Mile for their work on the original website for Humane Prison Hospice Project.
"Over the last year we have been working with the California Department of Corrections and Rehabilitation to expand their peer caregiver model and develop a group of highly trained peer support paraprofessionals who can support not only those aging and dying inside prison walls but who, upon completion of their rehabilitative process, will be able to return to the community with a skillset that is useful, needed, and provides a living wage essential for successful reentry."